Sqlite Data Recovery – Best Recovery Method for Corrupt Sqlite Database!
Are you unable to Recover Sqlite Data? Get Sqlite database recovery application to recover corrupt Sqlite data features excellent and exceedingly upgraded level of technicalities that allows users to recover corrupt data from Sqlite file lucratively.
Sqlite is a small-sized database engine largely used in local application software and embedded devices. Android, BlackBerry and iPhone platforms rely on Sqlite, a large portion of iPhone data like Address Book and SMS messages are stored in Sqlite Database. Many organizations use Sqlite because it is small, fast and easy to store database in a form of tables, triggers, fields. But it's highly resistant to corruption. At this situation Sqlite data recovery tool offered by our esteemed group of organization, using this best solution you can easily recover corrupted/deleted Sqlite database
Fetch Our Tool for Advance Sqlite Database Recovery
Many times Sqlite database get corrupted, Sqlite Corruption creates lots of issues, which hamper your work badly. There are some awful reasons mentioned below:
File Locking error
Damage due to rogue thread
Logical Errors
Bad hard disk sectors
Database lock protocol error
Hardware Malfunctioning
Improper Application Shutdowns and etc.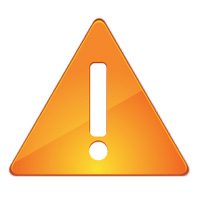 After corruption, lots of error messages frequently get popped on screen. To overcome these issues, you need to use some reliable and effective external tool for instant and easy solution.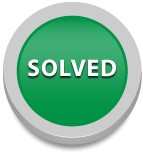 Recommended Solution for Sqlite Data Recovery
At such circumstances it becomes necessary to employ a trustworthy third party application that has the fine ability to recover corrupt data from Sqlite database. This data recovery tool is instant and trouble-free solution to repair corrupt Sqlite db file. This powerful tool can help you to recover and access entire corrupt Sqlite database such as triggers, tables, views, unique key, foreign key, primary key, rows, column, fields etc and convert entire Sqlite database to healthy .DB file format.
Key Features: Prominent Attributes of Sqlite Data Recovery Tool
Instantly recover corrupt and inaccessible Sqlite data.
Competent tool to fix any type of Sqlite corruption
Easy to recover and access Tables, Triggers, Views, Fields etc.
Restore Sqlite data perfectly into Access MDB, Sqlite .DB and SQL MDF file format
Tool Retain integrity of Sqlite data while recovering db file
Sqlite data recovery tool is very easy to use and free from risks
How to Recover Deleted Data from Sqlite Database using Sqlite data Recovery?
Follow the below steps to recover deleted data from Sqlite database
Step 1: Install & Run Sqlite Database Recovery Tool
Step 2: Select the .db file from desired location
Step 3: Click on Open to add .db file for scanning process
Step 4: After scanning, preview the deleted records (tables, views and triggers etc)
Step 5: Click on Export button to save deleted data
Free Evaluation Version:
We are providing you a free demo version to make you acquainted with the product and its features. Through demo version you can easily analyze and judge software efficiency and working process. You can preview how to recover deleted Sqlite database and Sqlite restore deleted data to healthy .db file format. You can only view to save Sqlite data you need to purchase full version of Sqlite data recovery tool.